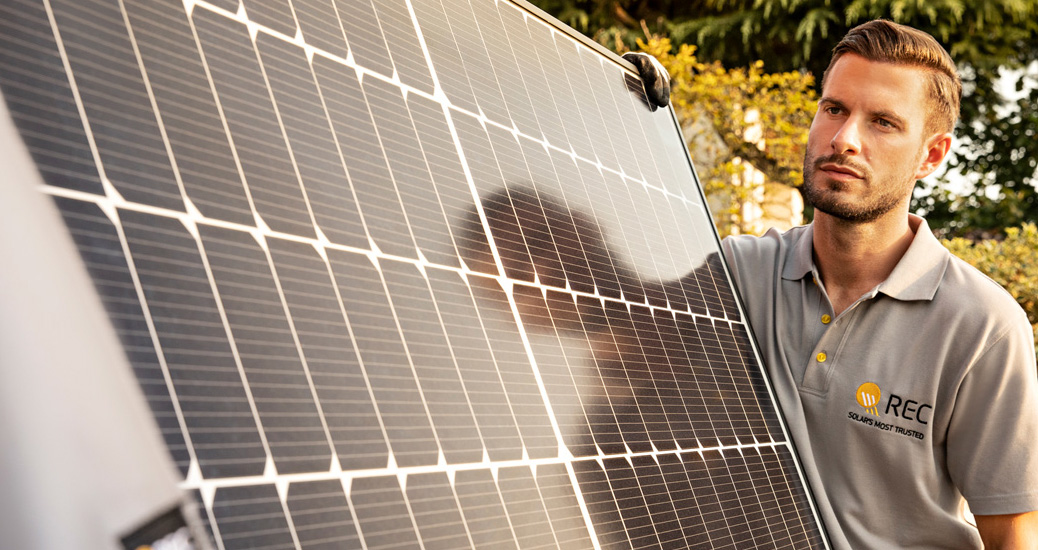 REC Solar Panels
REC Group is an international pioneering solar energy company dedicated to empowering homeowners, businesses, and utilities with clean, affordable solar power in order to facilitate global energy transitions. Learn more about our innovative solar manufacturing technology behind the award-winning REC Alpha solar panel.
REC's combination of product quality, company reliability, and commitment to sustainability makes them the ideal brand for your solar investment, whether residential, commercial, or utility scale.
Go solar, reduce your energy bills and make a positive impact on climate change. Discover why REC Group is a world standard in solar energy systems for homes, businesses and utilities.
We consider every technology and procurement option to help our clients cut costs and manage usage whilst exploring self-generation opportunities to reduce their carbon footprint and meet net zero goals.