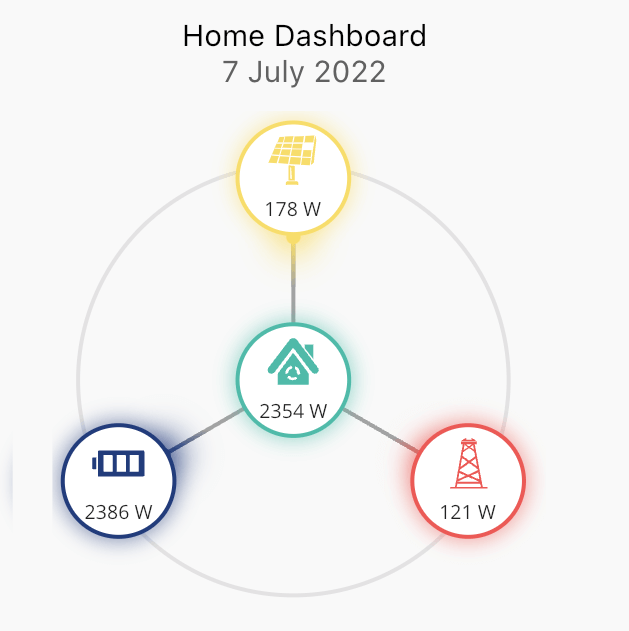 NGRE has been awarded Approved Installer status by British smart energy storage manufacturer GivEnergy, one of only two in Oxfordshire.
NGRE will now appear on GivEnergy's 'Find an Installer' page on the company's website, which puts customers in contact with local installers that are trusted by GivEnergy to provide excellent levels of service to customers looking to invest in the company's award-winning smart energy storage systems.
Approved Installer – Start to Finish Help
Once contacted about one of GivEnergy's products, an Approved Installer will guide customers through the whole process from start to finish.
NGRE has been working with GivEnergy for more than 3 years, with Managing Director, Greg Bishop, being so impressed by the company and its products, that, last year, he invested in one of their energy storage systems for his own home.
Trusted
Greg said: "Naturally we're thrilled that NGRE has achieved Approved Installer status with GivEnergy – it literally puts us on the map.
"It also demonstrates that they have the same level of trust in the role that NGRE plays as an installer, excellent workmanship and a strong customer focus, that we do in them, with their first-rate technology."
Once matched, Approved Installers will discuss a customer's requirements and answer any questions, then conduct a property survey at the customer's home, provide them with specifications and a quote based on their energy requirements, source products from GivEnergy, and then ultimately, arrange a date when their new system will be fitted and commissioned.
Great Product, Great Customer Service
Greg said: "The GivEnergy system is a great product at a great price, there's great customer service, great warrantee and it's easy to install. We've literally tried and tested the product ourselves, so we know how good it is and can pass on this experience to customers."
He added: "We're seeing energy storage systems become increasingly popular so we're looking forward to a successful partnership with GivEnergy for many years to come."
GivEnergy Smart Storage Systems – How They Work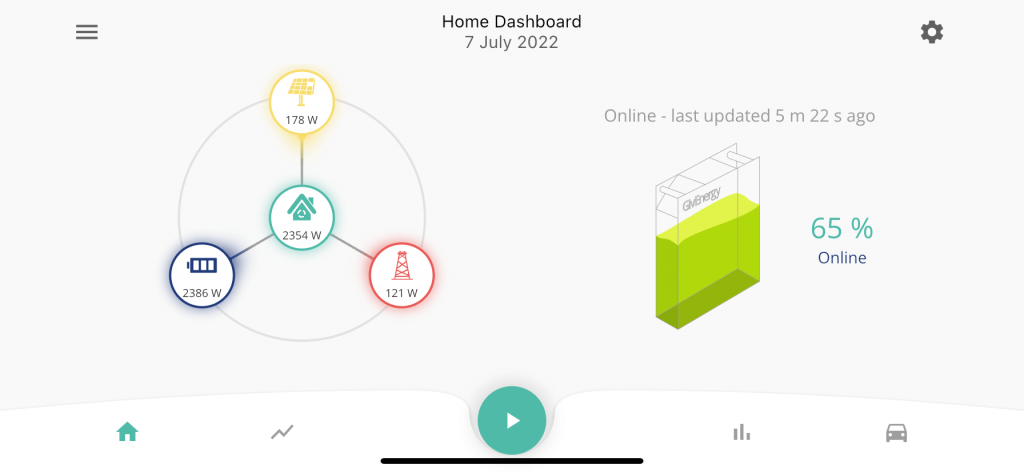 GivEnergy smart energy storage systems are designed to maximise a user's self-consumption by smartly managing the energy from their PV system, so that they can use as much clean, self-generated power as they can and pay for as little energy as possible from their supplier.
Using a variety of modes, the system is able to store excess energy from the PV system not used in the home, and then either use it when demand is high and the PV system is not generating enough to meet the demand (particularly when buying energy is expensive), in the evening, early morning or at night when the panels are not generating electricity, or simply sell it back to the grid.
If used with flexible, variable rate tariffs, such as Agile Octopus, the system can also be charged from the grid at times when electricity is cheap and even during 'price plunge' events, where users are actually paid to use energy.
Users are given full control of their energy with the GivEnergy Monitoring Portal, which provides user friendly visual representations of energy data so users can track exactly how their system is operating on phone, tablet, or computer. The Monitoring Portal shows home demand, when the battery is charging or discharging, when solar PV is generating, and when the system is importing from or exporting to the grid, in real-time and historically, so a user can see exactly how they are using their energy. Customers are then able to change the system's configuration to match their needs, or change elements or their lifestyle, empowering them to save even more money.
GivEnergy Options
GivEnergy's product range includes a 3kW AC Coupled inverter, 3.6kW and 5kW Hybrid inverters and batteries in 2.6kWh, 5.2kWh, 8.2kWh or 9.5kWh iterations.
Energy Storage System Savings
Greg said: "GivEnergy smart energy storage systems can dramatically increase the amount of useable energy produced by PV systems."
Using 4000 kWh of electricity, as an average figure for a household's yearly usage (Ofgem's Typical Domestic Consumption Value (TDCV) is 2,900 kWh for a 3 – 4 bedroom house, but we think this is unrealistic) a 4.8 kWp PV system is estimated to generate 26% of a user's electricity needs, while the addition of an 8.2 kWh battery storage system, will increase this to 76%.*
*Figures are based on MCS calculations. An individual survey is required for more accurate figures for a property. Pitch and orientation of roof, shading, size of array that can be fitted and household occupancy can all effect estimates.
Are you interested in GivEnergy smart battery storage?
If you're interested in taking advantage of the benefits of a GivEnergy smart battery storage system (or PV system or EV charging point) from an MCS, NICEIC and GivEnergy Approved installer, fill out our contact form, and one of our experienced team will be in touch.
NGRE specialise in the supply of the latest renewable solutions for homeowners, architects, and builders in Oxfordshire and surrounding areas and have more than 10 years' experience.